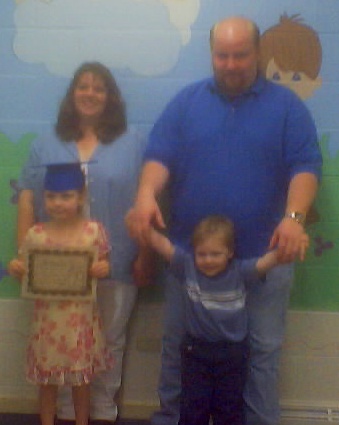 OK, so I couldn't wait!!! This is a pic of my oldest son and his wonderful family!!!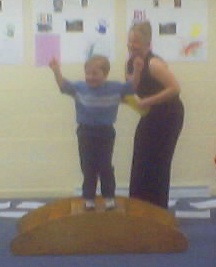 Here's my grandson, cutting up as usual!!! He tried to steal the show at the graduation!!!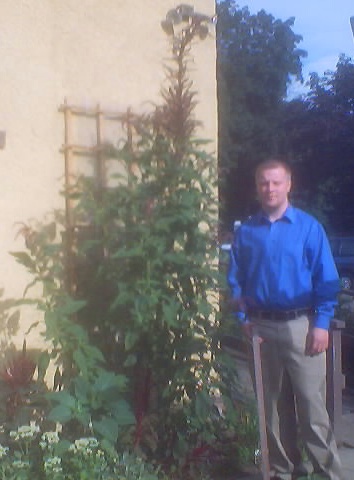 This is my youngest son, daddy to the newest baby. He's standing next to my humongous plant that almost made the Guiness Book of World Records!!! My son is almost 6 ft tall, this plant made it to almost 10 feet!!!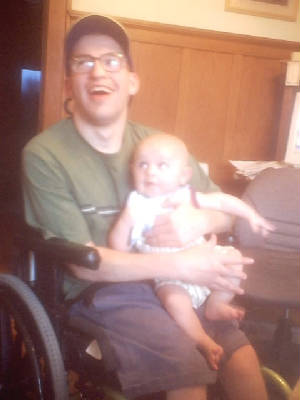 My 2nd son, holding our new baby.